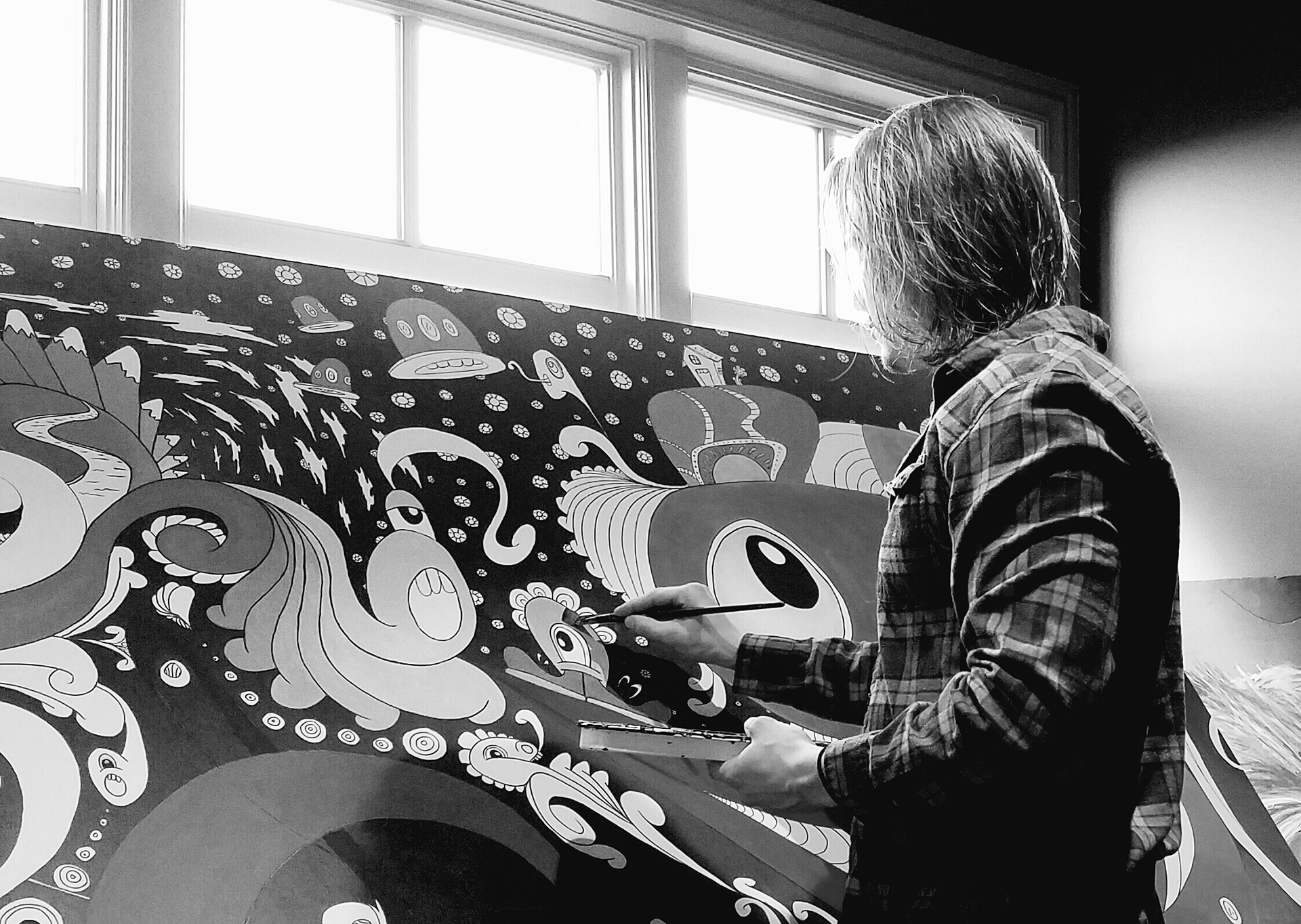 Welcome to my site! My name is Evan Brown. I'm an illustrator from Kansas City with an absolute and utter obsession with what I do. My work is primarily driven by the desire to use creativity to promote positivity, growth, and change in the minds of our impressionable youth.
I nearly always paint my work traditionally out of my love for the fine arts, and desire to bring the art and illustration world together. I have a deep passion for incorporating nature's vibrant color pallet into my imagery and my mind is a visual vacuum constantly searching for new things to pick up and draw inspiration from.
But most importantly, I enjoy all things out of the ordinary, and want nothing more than to create stuff that makes people smile. I appreciate you stopping by and I hope you enjoy my site! 
To reach me, leave a message below and I will get back to you shortly!